Emigranci borykają się z problemami, których Polacy nawet nie podejrzewają. Formalności, poszukiwanie pracy, pomoc medyczna, a nawet zwykłe uruchomienie karty SIM nie jest łatwe dla tych, którzy właśnie przyjechali do nowego kraju.

W sytuacjach ekstremalnych nie zawsze jest czas na przygotowanie się do wyjazdu. I nie każdy ma pieniądze na zakup wszystkiego, czego potrzebuje po przyjeździe. Zdarza się, że emigranci przekraczają granicę bez pieniędzy i rzeczy osobistych. Na przykład w sierpniu 2020 r. zdarzały się przypadki, gdy uciekając przed prześladowaniami Białorusini przepływali rzekę Bug, żeby dostać się do Polski.

Po przybyciu do Polski emigranci muszą napisać wniosek o azyl. W tym momencie ich dokument krajowy (paszport) jest im odbierany jeszcze przed podjęciem decyzji. Procedura egzaminacyjna trwa około 6 miesięcy, podczas których emigranci mogą przebywać w obozie dla uchodźców lub samodzielnie wynajmować mieszkanie. W Polsce zasiłek, na jaki mogą liczyć emigranci, którzy zrezygnowali z pobytu w obozie, wynosi 750 zł. miesięcznie, przy czym, do momentu nadania statusu uchodźcy nie mogą podejmować pracy. Za te pieniądze trzeba znaleźć mieszkanie, utrzymać się, kupić inne niezbędne rzeczy …

Ludzie rzadko myślą o tym, ile potrzebują do życia: ubrania, buty, naczynia, żywność, środki higieny osobistej, artykuły papiernicze, transport, telefon komórkowy … Zasiłek nie wystarcza nawet na to, co najważniejsze. Dlatego organizowane są różnego rodzaju akcje, pozwalające na zebranie funduszy i artykułów pierwszej potrzeby, które pomagają przetrwać wielu ludziom. Między innymi w celu niesienia pomocy innym powstała Fundacja Humanosh im. Sławy Izydora Wołosiańskich.

Fundacja pomaga przyjeżdżającym z Białorusi w zdobyciu w pierwszej kolejności, w ramach tzw. "Pakietu Startowego": mieszkania, odpowiedniej odzieży, żywności i witamin. Jeśli ktoś tego potrzebuje – również pomocy medycznej i psychologicznej.

Osoby pomagające nie są tylko pracownikami Fundacji i wolontariuszami. To są ludzie, którzy nie pozostają obojętni na ludzką krzywdę, którzy mają chęć i zdolność niesienia  pomocy. Pomoc nie zawsze musi mieć charakter pieniężny. Może to być pomoc w załatwianiu formalności, pomoc w transporcie rzeczy, pomoc w znalezieniu pracy. Jeśli masz kurtkę lub buty, których nie lubisz lub, nie pasują rozmiarem, ale są w dobrym stanie – nie wyrzucaj ich, pomyśl, że mogą być komuś w tej chwili potrzebne. Fundacja Humanosh dla  potrzebujących rodzin emigrantów przyjmuje odzież, żywność, chemię gospodarczą i artykuły papiernicze. Możesz także wpłacić na konto Fundacji pieniądze, które zostaną przeznaczone w pierwszej kolejności na wynajem mieszkania i leczenie tych, których w danym momencie na to nie stać.
Support the work of our Foundation - only with your help can we succeed!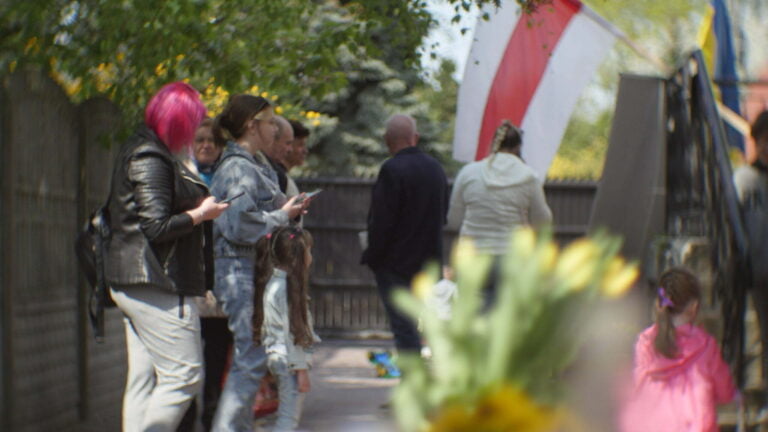 The founders of the foundation have been actively helping refugees for more than 15 years. Humanosh Foundation has been operating since 2020, with the help of the family, volunteers and thanks to the support of donors we help refugees and spread the story of the Wołosiański family.
Our mission is to build a reality in which every person feels safe and dignified, regardless of his or her background, race, religion or skin color.
Only with your help can we succeed!