Jarosława and Izydor Wołosiański They lived in Drohobych in eastern Galicia. Before becoming engaged to Jaroslava, Izydor worked as a technician in a German workshop where Jews also worked. In September 1942, Izydor hid fourteen Jews - women and children. in the basement of the villa, where the workshop offices were located. Jarosława, Izydor's fiancée, brought them food. At the end of 1942, Izydor and Jarosława learned that the apartment above the basement and below the workshop offices was to be handed over to the Germans. Izydor and Jarosława decided to get married and take over the apartment. There were eighteen people in the basement at the time. Jaroslawa, before she married Izydor, was already hiding a three-year-old Jewish girl named Ania. "There were more and more people downstairs. Now there were families there, "wrote Jaroslawa in her testimony at Yad Vashem. In total, until liberation in 1944, the Volosianskis hid 39 people in the basement of the house where they lived. One of those hidden by the Volosianskis, Tova Stock, wrote: "The risk the Volosianskis took was enormous. All day long, from six in the morning until evening, the Germans walked around the workshop. Therefore, during the day we slept, and in the evenings we prepared meals, did laundry, etc. Sometimes we sold something to earn money for food. Sometimes the Volosianskis also took care of this ". During the war, the Volosianskis rescued the Stock family of five, the Hendl family of three, three members of the Moti family (Isidor's friend, whose name is unknown), two of the Kreisler family, the Klinghoffer family of four and two members of the Frey family.

Also the Miszel family of five, the Sobel family, the Lind family of three, the Tepper family of three, Amalia Rosenberg, Tacia Winkler and a medical professor from Vienna and Prague. In their statement, the Volosianskis explained their motivations: "We didn't plan this. We did it when people were in need." After the war, most of those rescued by the Volosianskis left for Israel; the Volosianskis moved to Breslau. On January 24, 1967, Yad Vashem recognized Izydor Wolosianski and his wife Yaroslava Wolosianski as Righteous Among the Nations.
Support the work of our Foundation - only with your help can we succeed!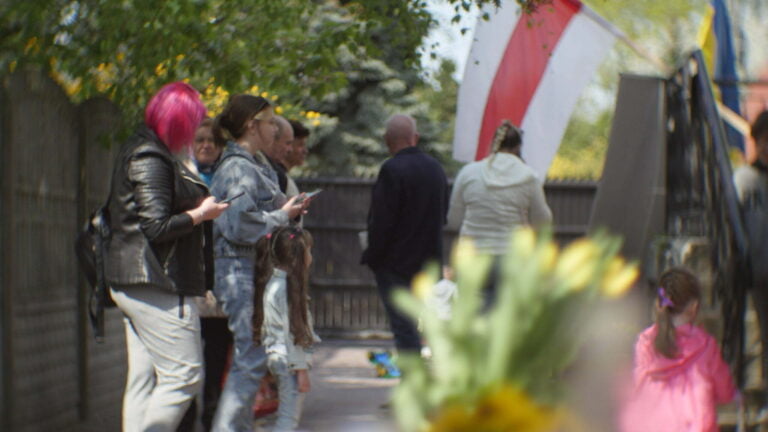 The founders of the foundation have been actively helping refugees for more than 15 years. Humanosh Foundation has been operating since 2020, with the help of the family, volunteers and thanks to the support of donors we help refugees and spread the story of the Wołosiański family.
Our mission is to build a reality in which every person feels safe and dignified, regardless of his or her background, race, religion or skin color.
Only with your help can we succeed!