Wolność to nadrzędne prawo każdego człowieka – i dlatego będziemy zawsze za wolnością, wspierając ludzi, którzy o nią walczą. Przybywający do Polski uchodźcy polityczni z Białorusi potrzebują dachu nad głową i wsparcia w załatwianiu spraw, które umożliwią im normalne życie na starcie. Często są zmuszeni do opuszczenia w pośpiechu swoich domów, nie znają języka, są pozbawieni przyjaciół, są pozostawieni sami sobie. Dlatego w Warszawie dzięki staraniom Fundacji Humanosh im. Sławy i Izka Wołosiańskich powstał Mirnyj Dom – miejsce dzięki któremu mogą zacząć nowe życie w Polsce. Członkom fundacji zależy aby mogli zacząć samodzielnie żyć. Wspólnie z Piekna Gallery wspieramy Fundację w zbieraniu środków na dalsze funkcjonowanie placówki, organizując aukcję dzieł sztuki białoruskich i polskich artystów. Dołącz do nas 9 lutego, licytuj dzieła sztuki i wesprzyj walkę o wolność!
#SThe Art of Support
Zobacz prace do wylicytowania:
Support the work of our Foundation - only with your help can we succeed!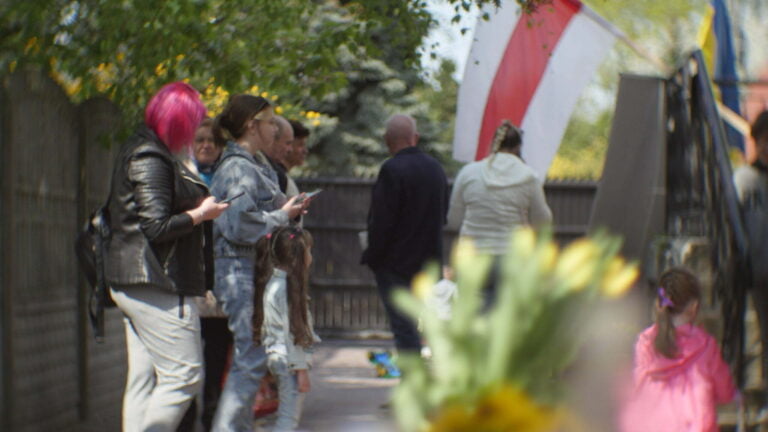 The founders of the foundation have been actively helping refugees for more than 15 years. Humanosh Foundation has been operating since 2020, with the help of the family, volunteers and thanks to the support of donors we help refugees and spread the story of the Wołosiański family.
Our mission is to build a reality in which every person feels safe and dignified, regardless of his or her background, race, religion or skin color.
Only with your help can we succeed!