W pierwszy dzień świąt katolickiego Bożego Narodzenia, grupa uchodźców z Białorusi została zaproszona przez założycielkę Fundacji Humanosh do Gładyszowa. W tym urokliwym miejscu spotkali się w polsko-białorusko-łemkowskim towarzystwie, aby wspólnie spędzić Nowy Rok i święta Bożego Narodzenia obchodzone w obrządku prawosławnym. Zatrzymali się w ELEOSIE – Prawosławnym Ośrodku Miłosierdzia.

Wśród zaproszonych gości znaleźli się: Żenia i Ałła z córkami Leną, Anią i Natalią, Ola i Siergiej z synami Wanią i Saszą, Andriej z Ania, Daria, siostry Ania i Tania oraz Jana z Jakubem. Pogoda dopisała, spadł śnieg, co pozwoliło na wspólne zabawy w śnieżnym puchu, była też wycieczka do zwierzyńca w Gorlicach i wspólne śpiewanie kolęd. Dużą popularnością cieszyły się też gry planszowe. Goście Fundacji mieli możliwość uczestniczyć w wyświęceniu "Skopcówki", a w Sylwestra mogli wysłuchać przemówienia Swietłany Cihanouskoj.

W tym samym czasie, na Kuracyjnej w Warszawie, inna grupa uchodźców z Białorusi oraz Roman z Ukrainy wraz z założycielką Fundacji Anią Piłko oraz grupą zaprzyjaźnionej polskiej młodzieży świętowała przyjście Nowego Roku. 
Support the work of our Foundation - only with your help can we succeed!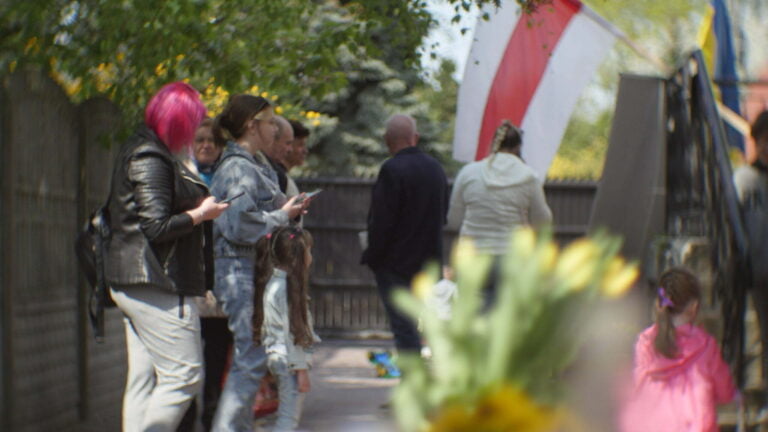 The founders of the foundation have been actively helping refugees for more than 15 years. Humanosh Foundation has been operating since 2020, with the help of the family, volunteers and thanks to the support of donors we help refugees and spread the story of the Wołosiański family.
Our mission is to build a reality in which every person feels safe and dignified, regardless of his or her background, race, religion or skin color.
Only with your help can we succeed!