Historia Katarzyny Skopiec, dlaczego pomaganie ma w genach.
Kasia Skopiec prowadzi fundację Humanosh im. Sławy i Izka Wołosiańskich. Fundacja obecnie zajmuje się głównie pomocą uchodźcom politycznym z Białorusi. Ci ludzie uciekają ze swojego kraju często z jednym plecakiem, więc potrzeby są ogromne. Dlatego w tym roku powstał w Warszawie Mirnyj Dom, miejsce do którego trafiają uciekinierzy zanim znajdą pracę, docelowe mieszkanie, szkołę czy przedszkole dla dzieci. Kasia i jej współpracownicy właśnie taką praktyczną pomoc oferują. Z wykształcenie jest kulturoznawcą,  ekspertem z dziedziny PR i marketingu, managerem kultury, fundraiserem. Pracowała m.in. dla PZU, Compensy, Deutsche Bank, Łazienek Królewskich, wprowadzała na rynek m.in. Vienna Life. Po wielu latach w międzynarodowych korporacjach postanowiła zrezygnować z etatu i zająć się głównie pomaganiem.

– Pomaganie mam w genach. Jestem wnuczką Sprawiedliwych. Moi dziadkowie w czasie wojny uratowali 39 Żydów. Babcia miała już wtedy małe dziecko, moją mamę, ale uważała, że tak trzeba. Nie byli to dla niej Żydzi, tylko jej przyjaciele, znajomi – stwierdza.

Mając dwójkę własnych dzieci (Zuzię 12 lat, Franka 4), postanowiła z mężem zaopiekować się Chime, dziewczynką z Tybetu. Chime jako 11-latka porzuciła swój rodzinny dom i uciekła przez Himalaje do Indii, gdzie poszła do szkoły. Ponieważ, nie uczyła się najlepiej, została z tej szkoły relegowana. Dla małej dziewczynki z Tybetu są w takiej sytuacji tylko dwa wyjścia – zostajesz prostytutką albo … krawcową. I tutaj pojawił się kolejny problem – Chime nie potrafiła szyć. Z pomocą przyszedł jej wuj Ajamlama oraz Fundacja Sam Jub Ling, którzy na zaproszenie Zespołu Szkół Bednarska postanowili w ramach programu Multi-kulti sprowadzić ją do Polski. W Polsce były już jej kuzynki Sonam i Lodroma, które przyjechały wcześniej również na zaproszenie Fundacji, wujka Ajama i szkoły. Rodzina Kasi spotkała się z dziewczynkami  kilka razy, gdy okazało się, że Fundacja Ajama szuka domu nie tylko dla osiemnastoletniej wówczas Chime, ale również o dwa lata młodszej Londromy i czternastoletniej Sonam. Dziewczyny miały już za sobą czas spędzony w Polsce, dlatego posługiwały się w małym stopniu językiem polskim. Chime mówiła tylko po tybetańsku.
Kasia z rodziną postanowili zaprosić dziewczyny do siebie na wakacje, a  we wrześniu Sonam zamieszkała z  Zuzią w pokoju, zresztą ja jej prośbę. Nie było łatwo, nie mieli żadnego doświadczenia, a poza tym Sonam nie miała dokumentów.

– Pani z Fundacji podsunęła nam pomysł wyjazdu do Tybetu, gdzie mieliśmy poznać rodziców Sonam. Niewiele się zastanawiając pojechaliśmy tam we trójkę. Wraz z naszymi wizami oraz chęcią przejęcia opieki, zabraliśmy ze sobą zdjęcia Sonam i Zuzi, cały plecak zabawek, list Sonam do rodziców i pierścionek mojej babci, który chcieliśmy podarować mamie Sonam, a także sporządzony jeszcze przed wyjazdem akt notarialny, w którym jej tata powierza nam swoje dziecko- wspomina Kasia.

Udało się i tak zaczęło się nowe życie z trójką dzieci. Otrzymywali dużo pomocy od znajomych, przyjaciół. Zawsze znajdowały się dodatkowe narty, zabawki, ubrania. Gdy zmarła na raka mama Sonam, zakiełkowała w nich myśl o adopcji Kandżu –jej młodszej siostry. Na przeszkodzie stała ówczesna sytuacja finansowa rodziny, ale znowu na drodze pojawili się dobrzy ludzie.
Dzisiaj Sonam jest już lekarzem, a Kandżu zaraz zacznie studia.

Thanks to these experiences, we know how to make the impossible possible. We know how to help refugees overcome the barriers that prevent them from basic functioning in our country. We know exactly how to deal with children, when dealing with the simplest matter is often even more difficult due to their legal status, which is not fully settled.
Support the work of our Foundation - only with your help can we succeed!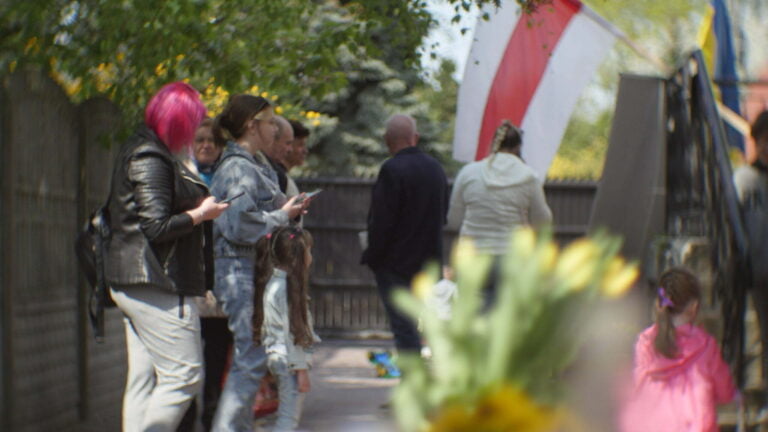 The founders of the foundation have been actively helping refugees for more than 15 years. Humanosh Foundation has been operating since 2020, with the help of the family, volunteers and thanks to the support of donors we help refugees and spread the story of the Wołosiański family.
Our mission is to build a reality in which every person feels safe and dignified, regardless of his or her background, race, religion or skin color.
Only with your help can we succeed!