Zakończyliśmy z sukcesem program realizowany wspólnie z Urzędem Miasta Stołecznego Warszawa, który miał na celu pomoc dzieciom i młodzieży z rodzin białoruskich w asymilacji w warszawskich szkołach. Dzięki dotacji uzyskanej od Urzędu, Fundacja roztoczyła kompleksową opiekę nad dziecmi i młodzieżą białoruską oraz z innych krajów w wieku 6-18 lat przebywającą w Polsce. Dla wszystkich młodych ludzi jest to trudny wiek. Młodsze dzieci łatwiej adaptują się do nowego środowiska, warunków, nauka języka jest dla nich prostsza. Dla nastolatków, często po traumatycznych przeżyciach związanych z aresztowaniem rodziców, brakiem poczucia bezpieczeństwa, odnalezienie się w nowej rzeczywistości stanowi poważny problem. Fundacja skierowała dwóch wykwalifikowanych Asystentów Kulturowych do 8 warszawskich szkół. Każdy z nich spędzał jeden dzień w tygodniu w innej szkole. Pomocą zostało objętych około 80 dzieci. Głównym zadaniem asystentów było wsparcie dzieci białorusko-/rosyjsko-języcznych w adaptacji w nowej szkole oraz wsparcie językowe uczniów i nauczycieli przy komunikacji podczas nauki.

Program spotkał się z pozytywnym odzewem ze strony młodych ludzi, z którymi nasi asystenci pracowali, ale podziękowania nadeszły również od dyrektorów szkół i nauczycieli. Dla nich jest to także często nowy problem, a wiele szkół nie dysponuje odpowiednią liczbą wykwalifikowanych osób, które potrafią pracować z dziećmi, które znalazły się w takiej sytuacji. Teraz mamy nadzieję na kontynuowanie programu w ramach rozstrzygnięcia kolejnej edycji konkursu.
Support the work of our Foundation - only with your help can we succeed!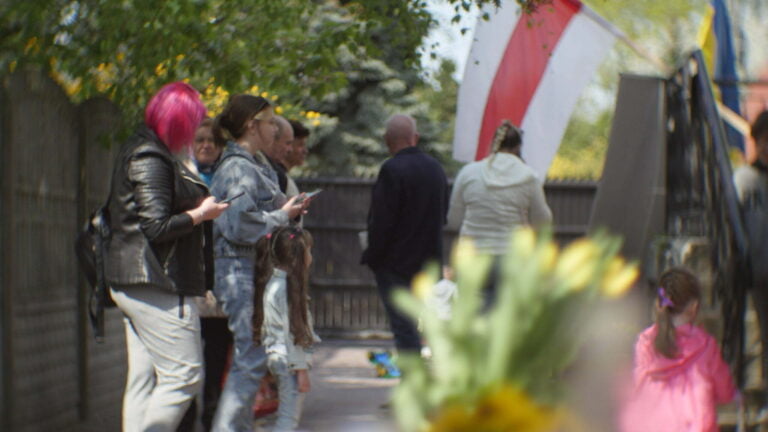 The founders of the foundation have been actively helping refugees for more than 15 years. Humanosh Foundation has been operating since 2020, with the help of the family, volunteers and thanks to the support of donors we help refugees and spread the story of the Wołosiański family.
Our mission is to build a reality in which every person feels safe and dignified, regardless of his or her background, race, religion or skin color.
Only with your help can we succeed!