Polacy, to ludzie bardzo pomocni i gościnni. Rodzina Piotra i Katarzyny Skopców przez kilka miesięcy udzielała schronienia ośmiu białoruskim uchodźcom, którzy przyjechali do Polski uciekając przed represjami w swojej ojczyźnie.

Warszawski dom, w którym Białorusini znajdują schronienie, jest znany wielu wolontariuszom i emigrantom z różnych krajów. Dzięki rodzinie Skopców dziesiątki Białorusinów znalazło w Polsce swój nowy dom.

Kasia (jak wszyscy nazywają Katarzynę Skopiec) założyła Fundację, między innymi, pomagającą  emigrantom. Fundacja pomaga w znalezieniu mieszkania, sporządzaniu wszystkich dokumentów niezbędnych do pobytu w kraju i umieszczaniu dzieci w szkole. Kiedy nie ma możliwości znalezienia pokoju potrzebującym, rodzina Kasi zaprasza ich do siebie. Tak o Kasi mówią ludzie, którym pomogła znaleźć tymczasowo "dach nad głową".

Anna i Tatiana Novik:

Do Kasi przyprowadzili nas wolontariusze z białoruskiej diaspory, w czasie, gdy groziło nam pozostanie na ulicy. Po przejściu kwarantanny, podczas której wydałyśmy prawie wszystkie nasze oszczędności, planowałyśmy zacząć pracę, ale wakat, na który miałyśmy zaproszenie, właściwie nie został znaleziony. Kasia zaproponowała, abyśmy zamieszkały z jej rodziną do czasu znalezienia pracy. Zaprzyjaźniłyśmy się z nią i jej niesamowitą rodziną. Przesiąknięci ich pomysłami, stopniowo włączyłyśmy się w sprawy Fundacji: pomagałyśmy przekazywać uchodźcom ubrania i żywność, szukać mieszkania i pomagać tym, którzy tego naprawdę potrzebują. Kiedy Tobie pomagają, naprawdę chce się  pomagać innym!

Wiktor:

Wielkie podziękowania dla Piotra i Kasi za udzielenie schronienia. Podziękowania dla wolontariuszki Yany, która nas przedstawiła. Na Białorusi czekało mnie więzienie z całkowicie naciąganego powodu, więc bardzo szybko się zebrałem, zabrałem minimum rzeczy i bilet w jedną stronę. Za kilka groszy trafiłem do Warszawy i dzięki Kasi mogłem tu rozpocząć nowe życie – życie bez strachu. Teraz czekam na decyzję o przyjęciu na Uniwersytet w ramach programu Kalinowskiego.
Artykuł w Gazecie Wyborczej, 26.10.2020
Support the work of our Foundation - only with your help can we succeed!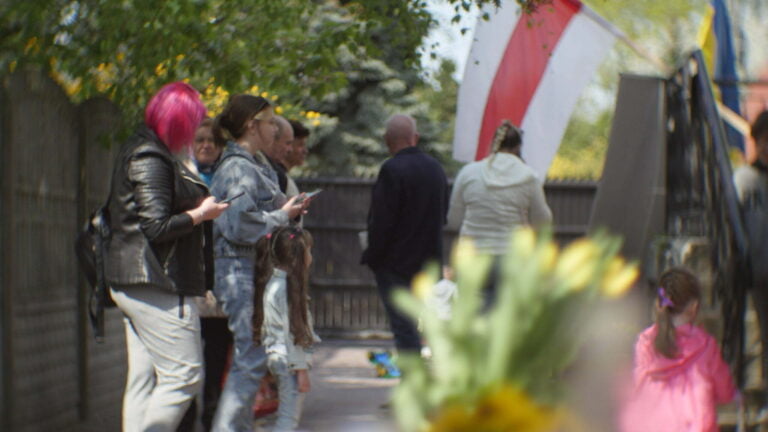 The founders of the foundation have been actively helping refugees for more than 15 years. Humanosh Foundation has been operating since 2020, with the help of the family, volunteers and thanks to the support of donors we help refugees and spread the story of the Wołosiański family.
Our mission is to build a reality in which every person feels safe and dignified, regardless of his or her background, race, religion or skin color.
Only with your help can we succeed!