Or rather, for Belarusians. Those who managed to leave and who are trying to make a fresh start in our country. We can auction the painting and help them.
How difficult the situation is in Belarus, we know well. Many Belarusians, due to persecution or fear of arrest and often death, have had to leave their country. They need a roof over their heads, food, medical care and, above all, support to help them live with dignity in our country.

This support is given to them by the Humanosh Foundation, which last year opened Mirnyj Dom in Warsaw, a hostel that has already become a refuge for many people. Katarzyna Obuchowicz-Skopiec, who created the foundation and Mirnyj Dom, told us: -I rented an old house for renovation, and together with friends and Belarusians we made it. It's not easy, we live from collections, from drop-offs. We hugged more than 250 people, helped them to start a new life. With a job, with an apartment, a deposit, the first rent.
However, the cost of living is very high and beyond the capabilities of the foundation, hence the charity art auction to be held on February 9, organized by the Humanosh Foundation, Beautiful Gallery and Communication Unlimited.
Many well-known Belarusian and Polish artists, including Jana Shostak, Igor Tishin, Mihail Gulin, Karolina Poliakova, have donated their works to the event. There will also be works by siblings - children aged 5 and 7, who were taken to Poland by their grandmother to avoid being sent to an orphanage. Their parents are serving a 5.5-year prison sentence in Belarus.
Polish artists such as Katarzyna Kozyra, Pawel Kowalewski, Rafal Olbinski and many others have also responded to the foundation's appeal.
The auction will take place on February 9, 2022, at 7 p.m. You are welcome to bid via the Artinfo.pl and Onebid.pl auction links: 
Artinfo
, 
Onebid
A pre-auction exhibition is underway at the Piękna Gallery in Warsaw, 10 Emilia Plater Street.
In our gallery, we present a selection of works that will be available for purchase at the auction.
Read the article at www.zwierciadlo.pl
Support the work of our Foundation - only with your help can we succeed!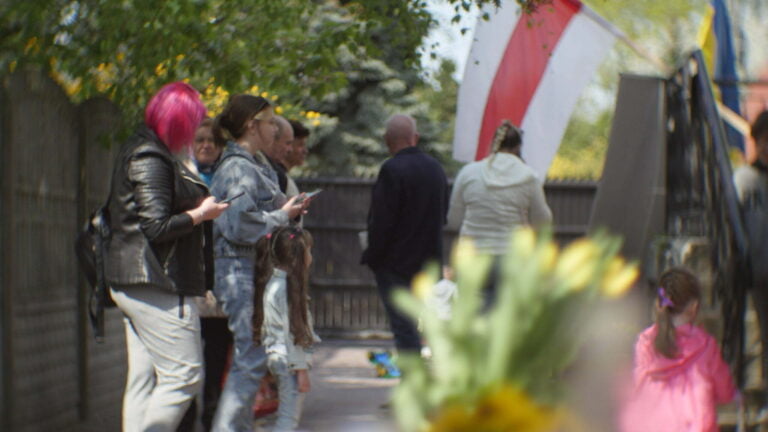 The founders of the foundation have been actively helping refugees for more than 15 years. Humanosh Foundation has been operating since 2020, with the help of the family, volunteers and thanks to the support of donors we help refugees and spread the story of the Wołosiański family.
Our mission is to build a reality in which every person feels safe and dignified, regardless of his or her background, race, religion or skin color.
Only with your help can we succeed!