Pomóżmy stworzyć dla uchodźców z Białorusi dom w Polsce
Przybywający do Polski uchodźcy z Białorusi potrzebują pomocy – dachu nad głową i wsparcia w załatwianiu spraw, które umożliwią im normalne życie w naszym społeczeństwie.
HUMANOSH Fundacja im. Sławy i Izka Wołosiańskich, która od lat zajmuje się poszukującymi schronienia w Polsce uchodźcami, chce stworzyć dla uchodźców z Białorusi "Mirnyj Dom", czyli hostel, który będzie dla nich tymczasowym domem.
Fundacja planuje, że w hostelu będzie mogło przebywać 15-20 osób (w tym dzieci), a oprócz pokoi byłaby w nim również sala edukacyjna, świetlica i biblioteka. Miesięcznie wynajęcie i utrzymanie domu to koszt 10 000 – 15 000 zł. Fundacji marzy się, aby pozyskać fundusze chociaż na pierwsze pół roku działalności hostelu.
Na pomoc Fundacji HUMANOSH ruszyła Piękna Gallery Auction House oraz agencja marketingowa Communication Unlimited, organizując zbiórkę dzieł sztuki oraz przedmiotów na aukcję, z której dochód pomoże HUMANOSH zrealizować swój cel. 

Fundacja HUMANOSH stara się usamodzielniać swoich podopiecznych. Dlatego planuje określić czas przebywania w hostelu i jednocześnie pomagać im w znalezieniu pracy, a jeśli będzie to konieczne również w przekwalifikowaniu zawodowym.
Od listopada 2020 r., Fundacji udało się już wynająć dla białoruskich uchodźców 11 mieszkań i zasiedlić w nich 34 osoby. Ponadto pozyskane do tej pory fundusze przeznaczyła na artykuły gospodarstwa domowego (ponad 40 tys. zł) oraz na lekarstwa (ponad 6 tys. zł).
Aukcja odbędzie się 17/02/2021, o 19:00. Prosimy o wsparcie.
Aukcja:
onebid.pl
Wideo:
facebook.com/commupl
Support the work of our Foundation - only with your help can we succeed!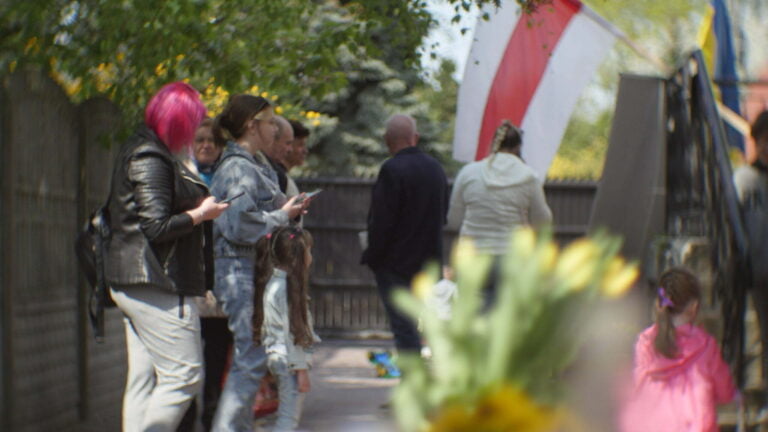 The founders of the foundation have been actively helping refugees for more than 15 years. Humanosh Foundation has been operating since 2020, with the help of the family, volunteers and thanks to the support of donors we help refugees and spread the story of the Wołosiański family.
Our mission is to build a reality in which every person feels safe and dignified, regardless of his or her background, race, religion or skin color.
Only with your help can we succeed!