W 2010 roku pod Honorowym Patronatem Profesora Władysława Bartoszewskiego i Prezydenta Wrocławia Rafała Dutkiewicza odbyła się w Domu Edyty Stein we Wrocławiu wystawa "Wrocławianie, o których chcemy pamiętać"

Wystawa została poświęcona powojennym mieszkańcom Wrocławia, którzy w czasie II wojny światowej bezinteresownie ratowali Żydów w różnych zakątkach ówczesnej Polski, ale po wojnie zamieszkali we Wrocławiu i właśnie to miasto stało się ich nową "małą ojczyzną". Wśród historii osób przedstawionych na wystawie znalazła się także historia Sławy i Izydora Wołosiańskich, którzy po wojnie na pewien czas osiedlili się we Wrocławiu.

Tytuł Sprawiedliwego Wśród Narodów Świata otrzymują ludzie, którzy w czasie Zagłady bezinteresownie ratowali Żydów. To izraelskie odznaczenie zostało dotychczas przyznane 23226 osobom z różnych krajów świata, w tym Sławie i Izydorowi Wołosiańskim. Nie każdy z ratujących został uhonorowany tytułem Sprawiedliwego. Czasem nie zachowały się wystarczające dowody, czasem bohaterowie ci musieli zapłacić życiem za swoje działanie, czasami po prostu nikt nie złożył wniosku do izraelskiego Instytutu Yad Vashem.

"Wrocławianie, o których chcemy pamiętać" to właśnie Sprawiedliwi i ratujący, ludzie, którzy w czasie wojny udowodnili, że w każdych warunkach można pomagać słabszym i prześladowanym oraz sprzeciwiać się złu. Ich biografie związane są z Wrocławiem – miastem szczególnym. Zmiana przynależności państwowej i wymiana mieszkańców sprawiły, że dziedzictwo historyczne tego miejsca stało się wyjątkowe. O tych, którzy ratowali Żydów we Wrocławiu nie przetrwały żadne wspomnienia. Sprawiedliwi, żyjący we Wrocławiu po wojnie pochodzą z wielu innych zakątków przedwojennej Polski. Przedstawiane na wystawie postaci różni prawie wszystko – narodowość, zawód, przekonania. Łączy Wrocław – dla jednych miasto, które opuścili, dla innych początek nowego życia po wojnie.  Zawiły historyczny kontekst powojennych przesiedleń jest wspólnym mianownikiem i tłem opisywanych wydarzeń.

Wystawa, została przygotowana przez Towarzystwo im. Edyty Stein, we współpracy z Muzeum Historii Żydów Polskich (Warszawa) i Miejscem Pamięci Milczący Bohaterowie w Fundacji Miejsce Pamięci Niemieckiego Ruchu Oporu (Berlin), twórcy wystawy postawili sobie za cel przywrócenie pamięci o ludziach poświęcających swoje życie dla ratowania innych, bez względu na ich narodowość.
Support the work of our Foundation - only with your help can we succeed!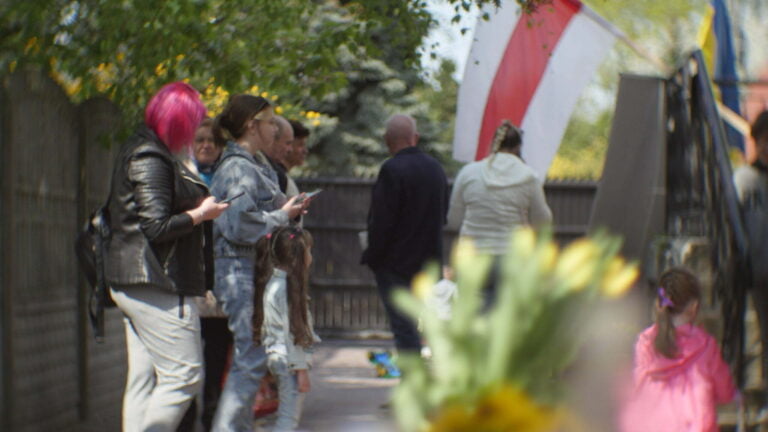 The founders of the foundation have been actively helping refugees for more than 15 years. Humanosh Foundation has been operating since 2020, with the help of the family, volunteers and thanks to the support of donors we help refugees and spread the story of the Wołosiański family.
Our mission is to build a reality in which every person feels safe and dignified, regardless of his or her background, race, religion or skin color.
Only with your help can we succeed!