The Humanosh Foundation, together with the Beautiful Gallery and the Communiction Unlimited integrated marketing agency, invites you to a charity auction of artworks by prominent artists from Belarus, Ukraine and Poland. The auction will take place on February 8, 2023 at 7:00 pm
Why are we holding an auction?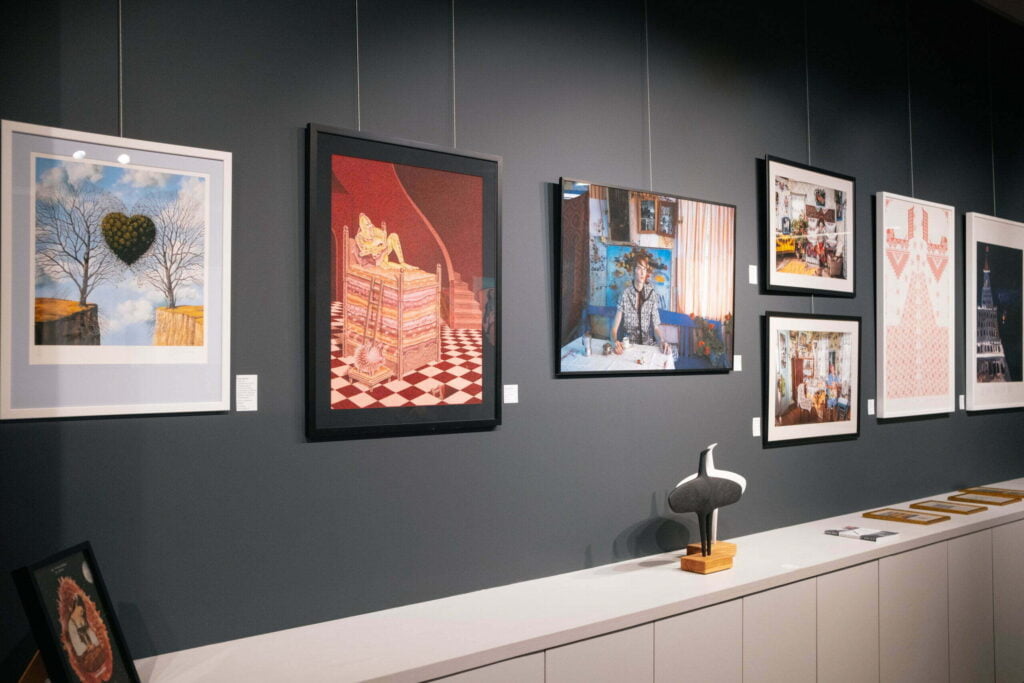 There are currently about 2 million Ukrainians in Poland, and that number is likely to grow. Living conditions in the frontline areas are dire. People have no electricity, no water, no heating, hunger prevails. Those who are able to organize an escape will probably decide to do so. There is also a growing number of Belarusians who are forced to flee the country for fear of arrest or even loss of life. Often they arrive with just one backpack, with no way to take their life's possessions. All of them need a roof over their heads, food, cleaning supplies and, further, support in dealing with documents and official matters that will enable them to function with dignity in our country.
The Humanosh Foundation has been caring for political refugees for many years. In 2021, it renovated and opened the first Mirnyj Dom in Warsaw. It was a shelter for newcomers from Belarus. The outbreak of war in Ukraine contributed to the opening of three more facilities in 2022. Two in Warsaw and one in the suburban city of Nadarzyn. The monthly cost of maintaining one facility (especially during the heating season) is a sum that often exceeds PLN 30,000. The idea of the Mirny Houses is community, offering residents a substitute for home, family life. In each house there is a common space where people gather in the evenings, watch tv, talk, cook together. Forced emigration is a powerful trauma, so no one in it should be condemned to loneliness.
What did the auctions look like in previous years?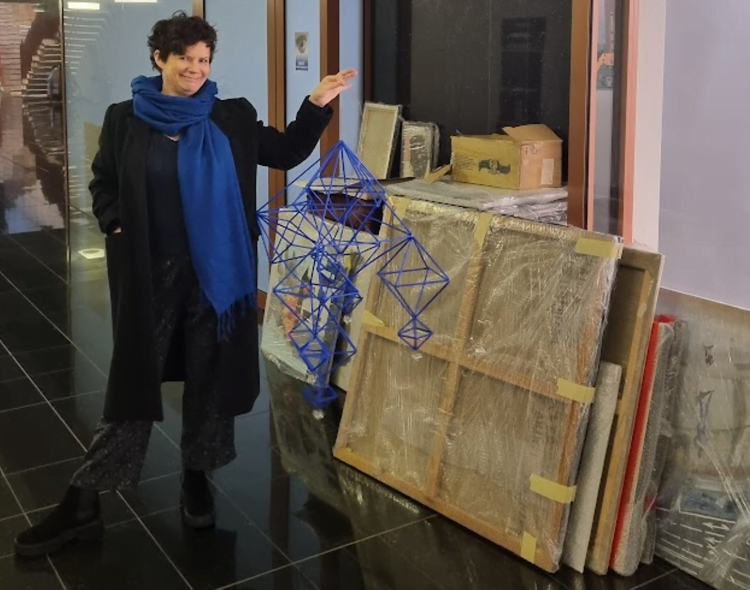 The first charity auction for the Humanosh Foundation was held on February 17, 2021. At that time we raised the amount of more than 100 thousand zlotys. It was with these funds that the first Mirnyj Dom was built. The 2022 auction brought in a similar sum, which significantly contributed to the budgets of the Mirnyy Doms.
What works can be auctioned?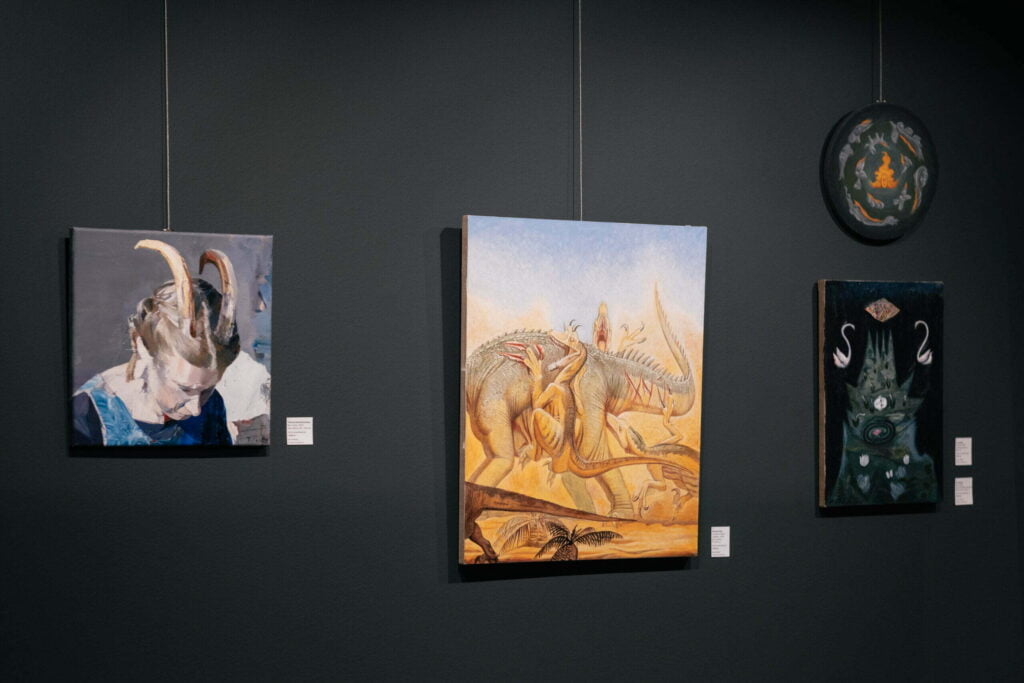 This year's auction will feature an unusual object - a Time magazine cover signed by General Valeriya Zaluzhny, commander-in-chief of the Ukrainian army.
Among the works to be auctioned will also be works by young, but already internationally known, artists from Belarus, such as:
Alexandr Adamov
Igor Tishin
Sergey Shabohin
Tatiana Radsivilko.
Jana Shostak also donated her work, in support of freedom. Among Ukrainian artists worth mentioning:
 Alina Sokolova
Danilea Galkina
Pavlo Makova.
The auction will also feature works by well-known Polish artists:
 Marcelina Sosnowska
Pawel Kowalewski
Rafał Olbinski.
The participating artists represent different generations, styles, techniques and disciplines. What they have in common is a direct or indirect reference to the notion of freedom, independence, security or lack thereof.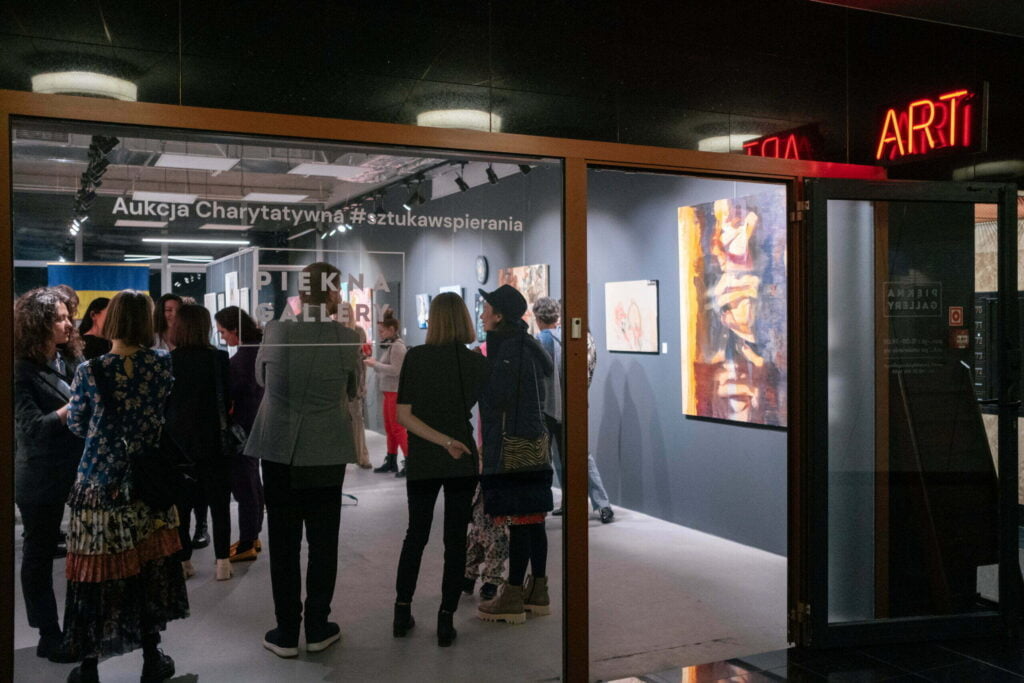 You are welcome to bid via the Artinfo.pl and Onebid.pl portals, at the headquarters of Piękna Gallery and via telephone orders.
Support the work of our Foundation - only with your help can we succeed!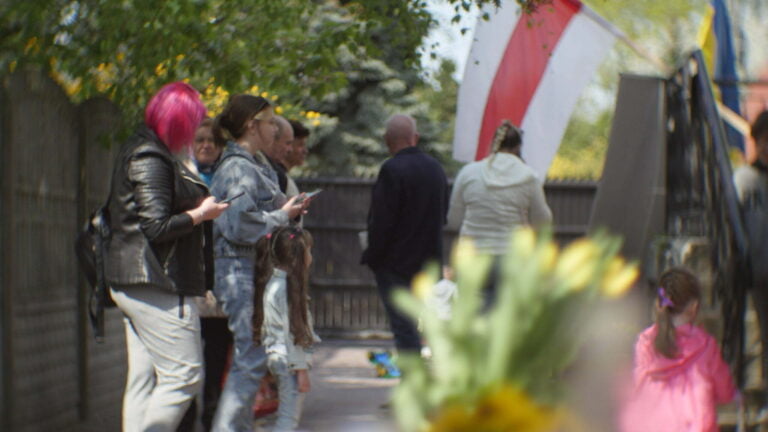 The founders of the foundation have been actively helping refugees for more than 15 years. Humanosh Foundation has been operating since 2020, with the help of the family, volunteers and thanks to the support of donors we help refugees and spread the story of the Wołosiański family.
Our mission is to build a reality in which every person feels safe and dignified, regardless of his or her background, race, religion or skin color.
Only with your help can we succeed!