On the first day of the Catholic Christmas holiday, a group of refugees from the Belarus was invited by the founder of the Humanosh Foundation to Gladyszow. In this charming place they met in Polish-Belarusian-Lemkian company to spend the New Year and Christmas celebrated in the Orthodox rite together. They stayed at ELEOS - the Orthodox Mercy Center.

Among the invited guests were: Zhenya and Alla with daughters Lena, Anna and Natalia, Ola and Sergei with sons Vanya and Sasha, Andrei with Anna, Daria, sisters Anna and Tania, and Jana with Jakub. The weather was good, snow fell, which made it possible to play together in the snowy powder, there was also a trip to the game preserve in Gorlice and singing carols together. Board games were also very popular. Guests of the Foundation had the opportunity to participate in the consecration of the "Skopecka," and on New Year's Eve they could listen to a speech by Svetlana Cihanouskoj.

At the same time, at Kuracyjna in Warsaw, another group of refugees from Belarus and Roman from Ukraine, together with Foundation founder Anna Pilko and a group of friendly Polish youth, celebrated the arrival of the New Year. 
Support the work of our Foundation - only with your help can we succeed!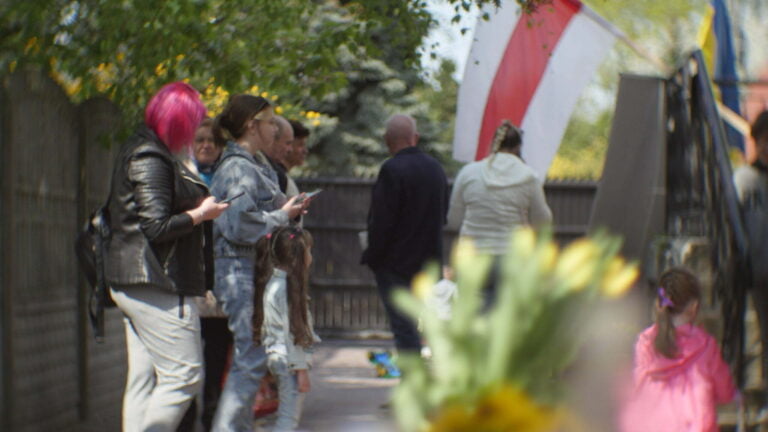 The founders of the foundation have been actively helping refugees for more than 15 years. Humanosh Foundation has been operating since 2020, with the help of the family, volunteers and thanks to the support of donors we help refugees and spread the story of the Wołosiański family.
Our mission is to build a reality in which every person feels safe and dignified, regardless of his or her background, race, religion or skin color.
Only with your help can we succeed!